Mines Doctoral Candidate Awarded Funding To Improve Catalyst for Converting Wet Waste Into Sustainable Aviation Fuel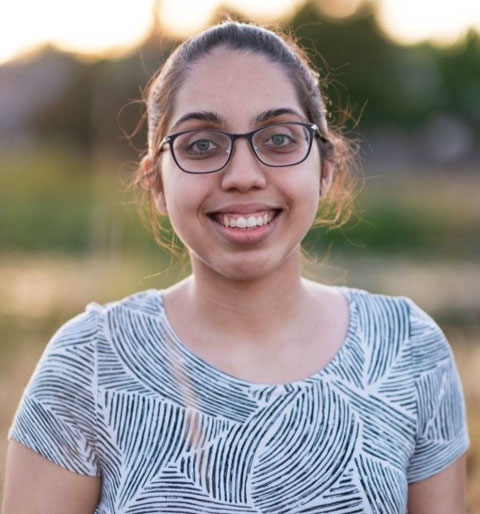 ChemCatBio, October 2023
Manasi Vyas—a Ph.D. candidate at the Colorado School of Mines—will advance the mission of the Chemical Catalysis for Bioenergy Consortium (ChemCatBio) after receiving a U.S. Department of Energy Office of Science Graduate Student Research (SCGSR) award.
The prestigious award recognizes Vyas' outstanding academic accomplishments and the merit of her proposal to improve TiO2-based catalysts, used in a ChemCatBio-developed process for making sustainable aviation fuel (SAF) from wet waste.
Vyas's award will enable her to work at the National Renewable Energy Laboratory (NREL), where she aims to improve catalyst durability and prevent deactivation. This is important as ChemCatBio works to transition the technology from a batch to a continuous process—demonstrating uninterrupted conversion of ketones made from wet waste-derived volatile fatty acids into SAF precursors. Linking chemical reactions steps into a seamless, integrated process is critical for readying the technology for industry.
Vyas' will be supported by her Colorado School of Mines advisor, Stephanie Kwon, as well as NREL mentors Jacob Miller and Josh Schaidle, who is also the director of ChemCatBio.
Through SCGSR and other programs, ChemCatBio hopes to encourage more students to get involved in catalysis research—providing a bridge between fundamental skills learned at universities and the applied science of the consortium.